官网 于默奥大学
The Master's programme is aimed at you who want to develop future interactions between humans and IT. Through theoretical and practical elements, you will be prepared for exciting challenges within all contexts of interaction. The programme places high demands on independence and creativity and is characterised by collaborations with the surrounding society. At your disposal, well-equipped computer labs and a dedicated interaction design lab are available.
While studying
The Master's programme in Human-Computer Interaction and Social Media is for students who want to help influence the way interaction between people and IT develops. The programme focuses on the analysis and design of interactions between people and IT across a wide spectrum of usage situations such as the workplace, where efficiency and usability is at the centre, to situations where user experience, generated by individual or collaboratively, is the main aspect.
As a student, you will encounter research areas such as design, interaction design, user experience design and social media, via both theoretical and practical courses. Whether you choose to read one or two years you will be well prepared for working in any context in which the interaction between humans and IT is in focus. The programme provides a clear structure with four informatics courses, but also flexibility through elective courses.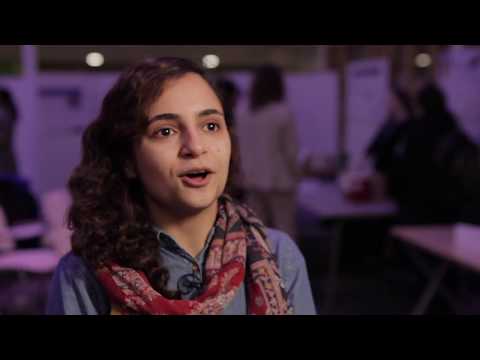 The programme places high demands on students in terms of independence, initiative and creativity. The studies are characterized by a pedagogy that emphasizes theory and practice as two equivalent elements and thereby prepares you for both a professional and an academic career. For developing your practical skills there are well-equipped computer labs available as well as a dedicated interaction design lab (including experimental electronics, 3D printer and laser cutter).
The programme is taught in English.
International admission round
Programme starts
Autumn Term 2019
Type of studies
100%, Daytime
Study location
Umeå
Language
English
Eligibility
A Bachelor´s Degree (equivalent to a Swedish Kandidatexamen, 180 ECTS ) from an internationally recognised university including 60
 ECTS in one of the following subjects; Informatics, Information Science, Computer Science, Cognitive Science or Informatics with focus on digital media production, or equivalent studies. Proficiency in English equivalent to Swedish upper secondary course English A/5. Where the language of instruction is Swedish, applicants must prove proficiency in Swedish to the level required for basic eligibility for higher studies. If you are still working towards your undergraduate degree, you need to include with your application a document from your current University, outlining when you are expected to graduate as well as a course outline for the last semester. 
Application code
UMU-M2060
Application
Application deadline was 15 January 2019. The application period is closed.